Reserve your Powder Guarantee at Big Red Cats
Pay just $99 and reserve your 3 days of powder!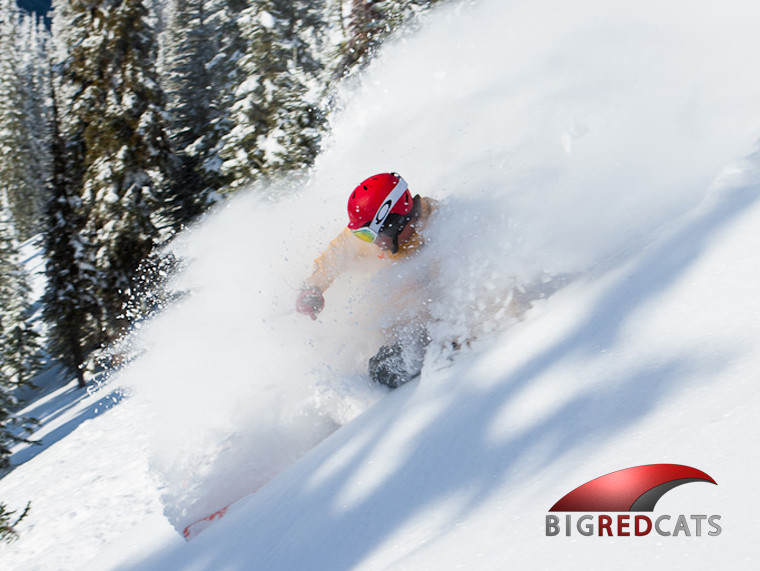 Something new from Big Red Catskiing this season is the Powder Guarantee. The idea is that you choose your 3 days, pay a deposit of $99 now and if the snow isn't awesome, you don't pay the rest. The $99 is non-refundable but it does carry over as a credit with the fine folks at BRC. So the risk is minimal and the reward is likely plenty of powder!
Read on for details...

The Big Red Cats Powder Guarantee
Pay just $99 now to reserve your 3 days of powder! (can be non-consecutive)
Remainder not payable until day before the trip
Reminder only payable if there is powder
15 Dec - 8 Jan only.
Must book 3 days or more - special rate of $349/day (plus tax).
Book your powder option by 31st October 2015.
What is it?
You pay a small amount to reserve your spots - if BRC is not going out because early season conditions are not good enough - then you pay no more and the credit carries forward - but the risk is only $33/day.
How does it work?
Pay only $99 (less than10%) deposit on booking
Remainder is due the day before - when we confirm that the trip is a "go". If the trip is a go - you are obligated to pay the remainder - we will charge your card - as you have reserved your seat.
What if there is no powder?
Then you pay no more, and get to use your C$99 deposit towards another trip anytime in the next 2 years or you can use your C$99 credit in our Restaurant Fresh Cafe.
You still have the option to ski at Red Mountain, which has snowmaking, or Whitewater
Why Book?
This is often the most awesome time of the year to ski with lots of cold powder, and it includes Christmas holidays. Makes a pretty good present, too! This is a way to reserve a seat without having to out all the money down.
Lock in your seats - Know that you will have the option to ski the powder
Do so with the powder guarantee
When is it available?
Available 15th December 2015 - 8th Jan 2016
How to Book:
This special can not be booked online - you must email This email address is being protected from spambots. You need JavaScript enabled to view it. or call here >>>